Top 5: What to look for when buying a new home
August 18, 2016
Top 5 Tips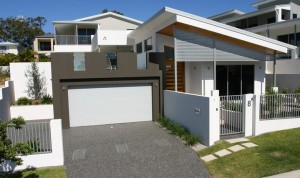 STOP!   Before you commit to buying a new home, you need to inspect the entire house, including the plumbing.
Here's our top 5 tips on what to look for when buying a new home or investment property:
Look up and check the roof and guttering
You want to be sure that there is no rust or gutter blockages that could lead to costing you literally tens of thousands of dollars to replace. Also, be weary of any newly painted areas – it could be a cover up!
Read the flood map
The Gold Coast has some low lying areas and flood prone streets so it is advisable to refer to the Gold Coast City Council flood maps (link to: http://www.goldcoast.qld.gov.au/council/flood-heights-maps-2222.html) so you are aware of any potential flooding issues
Pipe condition and replacement
Look for galvanised pipes (pitted or rough) as these will need to be replaced so consider their replacement cost
Don't be a drip
Leaky pipes and fixtures may just be a small problem however they could lead to a bigger problem if you don't take the time to investigate. It is worthwhile looking at water pressure, drips and leaks including checking under sink areas in the kitchen, bathroom and laundry
Recent or shoddy tiling
A poor tiling job may indicate a shoddy fix-up has occurred and could be hiding something sinister such as a leaking water membrane
The purchase of a home is generally the biggest purchase that we'll ever make so with this in mind, Blocked Drain King encourages you to seek professional advice and inspection. We are specifically trained to know what to look for and we have the right equipment to do a thorough job giving you peace of mind.
Contact us today to arrange your new home inspection.