Blocked sewer? We will clear it fast!
Service
Blocked sewers can be a stressful and messy time. Our experts pride themselves on handling this burden leaving you stress free, mess free and with a fully operational household or business.
The Benefits of Blocked Drain King
Problem Solved
At Blocked Drain King we use the latest in drain clearing technology. Drain jetting is an extremely effective way to clear your drains. It is possible to use drain rods or electric eels to clear blockages but these sometimes can't reach the problem, or worse still can force the blockage further down the pipe. High pressure jetting is a far more effective method as the hose can travel around bends and get further into the pipe. The high force the jetter exerts on the blockage will remove it quickly too.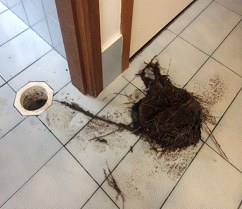 Repairing Your Drain
All Blocked Drain Kings services include a CCTV drain camera pipe inspection which gives you 100% confidence your drain is clear. The camera and location equipment also helps to determine the exact location and depth of any broken or collapsed sections of drains where roots may have entered the pipes. Any issues found will be reported on and our engineer will advise on the best permanent solution moving forward.
Skilled & Equipped
Blocked Drain King have over 10 years experience in clearing drains. Our specialists are highly trained in drain jetting and we GUARANTEE that your drain will be cleared or its FREE.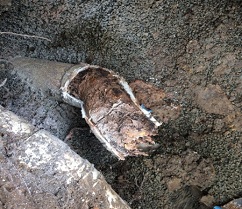 Clean & Tidy
All of our engineers are committed to protecting and respecting your home and property whilst on site.
Seamless Experience
From the first call until the time we pull away, our intent is for a seamless experience. Not only do we use the latest in drain clearing technology but also the latest in communication technology. All the information you need about your job is at our finger tips and available to you straight away. So from our office to our operators you'll know you've called the right people for the job, you're in safe hands!