Drain Repairs on the Gold Coast
Blocked Drains can be an absolute nightmare, trust Blocked Drain King to get you back to normal fast
When you get an emergency with your drains it often comes with water or sewage flooding your home or garden. With over 10 years experience, Blocked Drain King has the expertise to deal with blockages, overflows or floods and can help you get back on track quickly. No matter the size of the problem, as a company that's an expert in drainage services we can fix it quickly, safely and effectively.
The Benefits of Blocked Drain King
Problem Solved
Drains can be blocked for a number of reasons, possibly by oils or fats poured down sinks, an object or sand, dirt or leaves washed down drains. More serious structural problems with your drains caused by subsidence, root intrusion or collapsed drains could have long term consequences for the safety of your home and the health of your family. You can trust Blocked Drain King to fix any unpleasant scenario fast.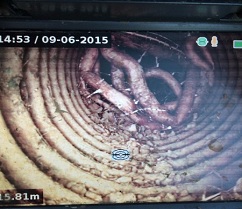 Clear Fixed Pricing
Having unblocked thousands of drains, you can trust our Blocked Drain King engineer to clear all blockages for one of our two fixed prices, with no hidden costs. If your drain should need a structural repair, we will give a fully detailed quote and fixed price for repairs and we guarantee all our work. We will also submit all forms to Council with associated plans and fees if necessary.
Clean & Tidy
All of our engineers are committed to protecting and respecting your home and property whilst on site.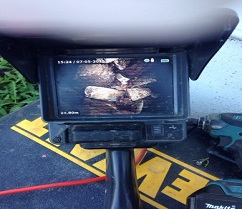 Skilled & Equipped
Blocked Drain King engineers are local to you, available 24/7 and trained to extremely high standards in not only drain clearing but also customer service so you get the best possible result. Whether the drain needs a simple clean with our high pressure jetter, CCTV drain camera exploration, relining or a chemical treatment to inhibit root growth, we've seen it before and we've fixed it before.